Diversity and inclusion practices have become a strong focus for many employers at every stage of the process, including:
Deloitte is one of many companies to have published research that proves the case for diversity, and in this research:
Diversity of thought in the workplace was proven to increase innovation by 20%.
Diverse teams were found to be 30% more likely to spot mistakes and errors.
It's up to employers to lead from the front and promote a prejudice-free environment.
A good place to get inspired and start this process is by looking at these amazing diversity and inclusion quotes for the workplace.
Contents
Why Promote Diversity and Inclusion?
Diversity in the workplace is extremely important.
How do we know?
For one, more than three-quarters of jobseekers (76%) consider a diverse workplace to be important to them when they're evaluating job opportunities. ✅
Secondly, diversity and inclusion in the workplace have a proven positive impact on employees and organisations. ✅✅
A diverse workplace enjoys:
– Higher levels of productivity

– Higher levels of creativity

– Faster and more effective problem-solving

– Increased innovation and output

– A better reputation among jobseekers and the general public

– Increased ability to capture new portions of the market

– Higher employee retention rates

– A more inviting company culture
Diversity and inclusion practices can make your team feel safe and appreciated at work, and comfortable in their surroundings.
The 5 Biggest Benefits of a Diverse Workforce
1. Quicker problem solving
Just as two heads are better than one, two perspectives are better than one.
Studies have shown that a diverse team can solve problems with speed and ease compared to their non-diverse counterparts.
2. Higher levels of innovation and creativity
Similarly, diverse workforces have more room to innovate and create.
In a space where everyone's ideas are respected and listened to, the best ideas of the bunch become realities.
3. Reduced employee turnover rates
When your employees stay longer, you save time and money on recruitment costs.
Your workforce also experiences minimal disruption, allowing productivity and performance levels to remain high.
4. Increased companywide benefits
When employees can innovate and problem-solve effectively, what do you think naturally comes next?
Increase profits, of course.
Diversity is a win, win for your team and your company.
5. Improved brand reputation
In today's working world, potential job applicants want to know that the company they're considering apply to work at is inclusive and ethical.
A diverse workforce = a better brand reputation among jobseekers.
Diversity and Inclusion Quotes for the Workplace
Putting together this bank of workplace diversity and inclusion quotes, I started to wonder why, exactly, we love inspirational quotes so much. 🤔
Turns out, science has the answer. Quotes like the ones gathered below can:
– Make people feel like they're being coached and encouraged

– Re-affirm existing beliefs and put the words to existing feelings

– Provide people with a powerful message to invest in and care about

– Make simple concepts compelling with language devices like metaphor and simile
A well-expressed idea is a powerful one.
So, when it comes to diversity and inclusion in the workplace, quotes are a great way to get your point across.
These 30 hand-picked quotes from businesspeople, politicians and famous figures won't just help you to understand why diversity matters – they'll also help you to effectively convey these ideas to others.
14 Quotes from Business Experts
From CEOs and business owners to bona fide industry experts, these folks know exactly why diverse working practices matter. 👩🏻‍💼👨🏾‍💼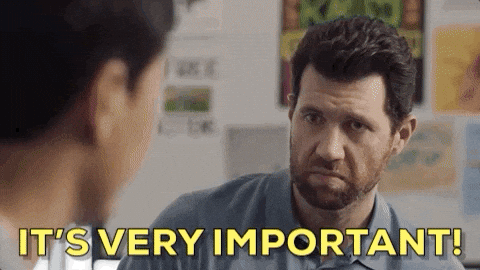 1. Nellie Borrero
"Diversity is a fact, but inclusion is a choice we make every day. As leaders, we have to put out the message that we embrace, and not just tolerate, diversity."

– Nellie Borrero, Global Inclusion and Diversity Managing Director at Accenture
2. Inga Beale
"Many conversations about diversity and inclusion do not happen in the boardroom because people are embarrassed at using unfamiliar words or afraid of saying the wrong thing — yet this is the very place we need to be talking about it.

The business case speaks for itself — diverse teams are more innovative and successful in going after new markets."

– Inga Beale, Business Executive and former CEO of Lloyd's of London
3. Sundar Pichai
"A diverse mix of voices leads to better discussions, decisions, and outcomes for everyone."

– Sundar Pichai, CEO of Alphabet and Google
4. Sheryl Sandberg
"We need women at all levels, including the top, to change the dynamic, reshape the conversation, to make sure women's voices are heard and heeded, not overlooked and ignored."

– Sheryl Sandberg, Chief Operating Officer of Facebook
5. David Boies
"Embrace a diversity of ideas. Embrace the fact that you can disagree with people and not be disagreeable. Embrace the fact that you can find common ground.

If you disagree on nine out of 10 things but can find common ground on that 10th, maybe you can make progress.

If you can find common ground, you can accomplish great things."

– David Boies, Lawyer and Chairman of Boies, Schiller and Flexner
6. Renee James
"There is a huge business case for diversity.

You will be making products for people you don't understand, you don't interact with.

If you don't have an inclusive, diverse workforce, it makes you myopic."

– Renee James, Technology Executive and former President of Intel
7. Pat Wadors
"When we listen and celebrate what is both common and different, we become a wiser, more inclusive, and better organisation."

– Pat Wadors, Chief Talent Officer at LinkedIn
8. Alan Joyce
"We have a very diverse environment and a very inclusive culture, and those characteristics got us through the tough times.

Diversity generated a better strategy, better risk management, better debates, and better outcomes."

– Alan Joyce, Business Executive and Chief Executive Officer of Qantas Airways
9. Verna Myers
"Diversity is being invited to the party; inclusion is being asked to dance."

– Verna Myers, Inclusion Strategist and Author
10. Max De Pree
"We need to give each other the space to grow, to be ourselves, to exercise our diversity.

We need to give each other space so that we may both give and receive such beautiful things as ideas, openness, dignity, joy, healing, and inclusion."

– Max De Pree, Business Executive and Writer
11. Claudia Brind-Woody
"Inclusivity means not just 'we're allowed to be there', but 'we are valued'.

I've always said: smart teams will do amazing things, but truly diverse teams will do impossible things."

– Claudia Brind-Woody, Business Executive and Vice President and Managing Director of Intellectual Property at IBM
12. Bo Young Lee
"Diversity and inclusion needs to be something that every single employee at the company has a stake in."

– Bo Young Lee, Chief Diversity and Inclusion Officer at Uber
13. Denise Morrison
"The path to diversity begins with supporting, mentoring, and sponsoring diverse women and men to become leaders and entrepreneurs."

– Denise Morrison, Business Executive and former President of Campbell Soup Company
14. Yrthya Dinsey-Flores
"The value of a diverse team is its capacity to challenge the norm of groupthink and thus boost organisational performance and improve decision-making."

– Yrthya Dinsey-Flores, Culture and Operations Chief at Open Society Foundations
8 Quotes from Political Figures
Political figures (present and past) have plenty to say on the importance of inclusivity and the value of diversity. 🏳️‍🌈
1. Justin Trudeau
"Diversity is the engine of invention, it generates creativity that enriches the world."

– Justin Trudeau, Prime Minister of Canada
2. Felix Adler
"People may be said to resemble not the bricks of which a house is built, but the pieces of a picture puzzle, each differing in shape, but matching the rest, and thus bringing out the picture."

– Felix Adler, Professor of Political and Social Ethics
3. Kamala Harris
"Our unity is our strength, and our diversity is our power. We reject the myth of 'us' vs. 'them'.

We are in this together."

– Kamala Harris, Vice President of the United States of America
4. Alexis Herman
"Inclusion and fairness in the workplace is not simply the right thing to do; it's the smart thing to do."

– Alexis Herman, Politician and Former US Secretary of Labor
5. Jesse Jackson
"Inclusion is not a matter of political correctness. It is the key to growth."

– Jesse Jackson, Politician and Activist
6. Barack Obama
"We believe our diversity, our differences, when joined together by a common set of ideals, makes us stronger, makes us more creative, makes us different.

From all these different strands, we make something new."

– Barack Obama, 44th President of the United States of America
7. Antonio Guterres
"The fact that societies are becoming increasingly multi-ethnic, multicultural, and multi-religious is good.

Diversity is a strength, not a weakness."

– Antonio Guterres, Politician and Former Prime Minister of Portugal
8. Tom Perez
Our workforce and our entire economy are strongest when we embrace diversity to its fullest, and that means opening doors of opportunity to everyone."

– Tom Perez, Politician, Attorney and Chair of the DNC (Democratic National Committee)
8 Quotes from Famously Inspiring People
Let's be real: These famously inspirational people deserve their own section.
And we've saved their wise words for last. 🦉
1. Maya Angelou
"It is time for parents to teach young people early on that in diversity there is beauty and there is strength."

– Maya Angelou, Poet and Activist
2. Mahatma Gandhi
"Our ability to reach unity in diversity will be the beauty and the test of our civilisation."

– Mahatma Gandhi, Lawyer and Political Ethicist
3. Stuart Milk
"We are less when we don't include everyone."

– Stuart Milk, Activist and Co-Founder of the Harvey Milk Foundation
4. Audre Lorde
"It is not our differences that divide us. It is our inability to recognise, accept, and celebrate those differences."

– Audre Lorde, Writer and Activist
5. Ruth Bader Ginsburg
"We will all profit from a more diverse, inclusive society. [From] understanding, accommodating, even celebrating our differences, while pulling together for the common good."

– Ruth Bader Ginsburg, Lawyer and Supreme Court Justice
6. Pablo Picasso
"There is only one way to see things until someone shows us how to look at them with different eyes."

– Pablo Picasso, Painter and Sculptor
7. Angelina Jolie
"Our diversity is our strength. What a dull and pointless life it would be if everyone was the same."

– Angelina Jolie, Actress and Humanitarian
8. Sun Tzu
"There are not more than five musical notes, yet the combinations of these five give rise to more melodies than can ever be heard.

There are not more than five primary colours, yet in combination, they produce more hues than can ever be seen.

There are not more than five cardinal tastes, yet combinations of them yield more flavours than can ever be tasted."

– Sun Tzu, Military Strategist and Philosopher
How to Promote Diversity and Inclusion in the Workplace
So, in the paraphrased words of all 30 people quoted above, diversity matters a LOT.
And it's 100% worth promoting and investing in.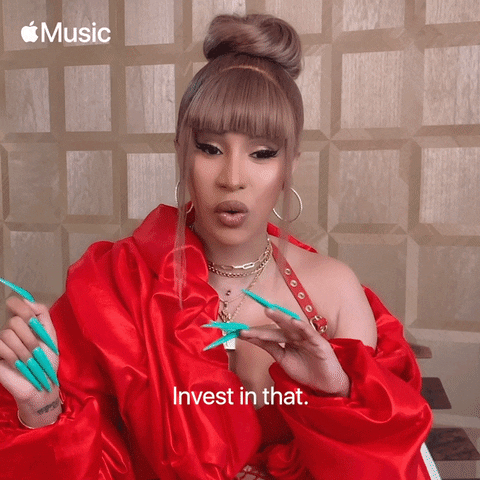 But how should you go about it?
There are ways to support diversity in the workplace at every stage, from recruiting employees to retaining them, but these are the basic categories to pay attention to:
Inclusive Hiring ❤️
If you want to build an inclusive and welcoming workplace in which a diverse range of people work and collaborate, you can't begin your efforts in the office. 🙅
You have to start by changing and updating how you recruit.
Inclusive hiring means accounting for all kinds of potential candidates, rather than only thinking of people like you.
Ask yourself:
Are all of the requirements listed for that job strictly related and necessary? Or could they overwhelm and turn away certain qualified candidates (particularly women)?
Could the role be done remotely, allowing a wider field of candidates to apply?
Are you advertising the role in places where diverse candidates will see your listings?
Are your job adverts unbiased and welcoming to all kinds of people?
Bias Reduction 🚫
Workplace biases, both conscious and unconscious, is a real problem.
Unconscious bias can be particularly tricky to tackle, and the clue is in the name.
We don't always see it happening.
Still, steps can be taken.
For example, in the hiring stages, you could try limiting the amount of impact human error can have.
Using recruitment automation tools to streamline the process would be a good start.
AdGrader, our bias-checking tool, flags up any instances of exclusionary language.
60% of job adverts exhibit male bias in the language used.
Don't let your company be a part of this 60%.
Company Culture 🏆
When employees are in the door and a part of your company, what keeps them there?
Your culture, of course. From bias training to development opportunities, you can have the most impact post-recruitment by making all of your team members feel valued, heard and important at work.
Companies with diverse working cultures enjoy lower rates of employee turnover.
As a result, enjoy a more cohesive, connected and effective workforce. 🔄
Create All-Inclusive, High-Quality Job Adverts Every Time
At AdGrader, we're here to help you produce inclusive job adverts every single time.
And the best part?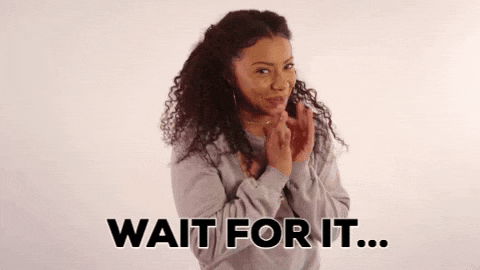 It will take you a fraction of the time considering we have tens of thousands of exclusionary terms being looked at behind the scenes.
If that's not a good deal, I don't know what is. 🤷‍♂️