Diversity isn't another box to tick. ✅🤨
Diverse hiring practices benefit the employer and the employee, allowing for new ideas to enter the workplace and developments to be made.
In 2016, 9.7% of FTSE 100 executive positions were held by women, even though PIIE demonstrated a correlation between female leadership and an increase in profitability of an average of 15%.
The picture is similar for BAME candidates and LGBT+ candidates.
A trend that needs addressing.
With these eight diverse job boards for UK employers in your arsenal, you'll be able to find qualified, diverse candidates in no time at all.
Contents
What Are the Most Popular Job Boards?
There are a million different job boards out there on the world wide web.
Figuring out which boards you should be advertising on isn't always easy.
Some job sites are aggregators and will pull listings from employer websites across the UK into a central database, with little to no effort on your part.
Other job sites are more exclusive, and you'll need to pay to advertise on them. 💰
3 Pros of Paid Job Boards

1. Candidates can find you more easily without having to head to your website or scroll through the sheer volume of listings present on a free aggregator of jobs.

2. You can pay to promote you job ads above others so that they're seen first. This works on aggregators too, and many will offer paid services on top of their standard free listings.

3. You can pay to advertise on more niche sites, ensuring that candidates are suitable for the role and you're not completely inundated by applications.
3 Popular UK Job Boards
Here are three of the most popular UK job boards, both paid and free:
Indeed is the world's number one job site.
In terms of reaching a wide amount of people with your job ad, it's the best place to be.
The good news is that Indeed is free, with paid options.
However, ranking highly on the site is challenging, due to its popularity.
The competition is stiff, but the applicant pool is wide.
CV-Library is the UK's leading CV database with a candidate-friendly one-click application option.
Advertising prices start at just £75 per job posting.
If you focus on the quality of your job adverts, you'll find the best candidates.
For new users, a six-week job ad costs £74.
For existing users, it's £149.
This feels like a fair deal, given that six million jobseekers visit the site each month.
The Totaljobs platform is more than a job board – additional content drives traffic to the site, like Totaljobs's salary checker.
Why Advertise Jobs on Diversity and Inclusion Job Boards?
You might be wondering: If boards like Indeed, CV-Library and Totaljobs are killing the game, why advertise anywhere else?
The answer is simple.
Where you advertise should depend on what you're looking for.
Broad options like the three above will show your job adverts to a lot of people.
But if you're looking to make inclusive hires, they might not be best placed to help you out.
Diversity job boards will allow you to:

1. Get more niche about the types of candidates you're looking for.

2. Find people you might not be able to reach via more general job boards.

3. Show candidates that you'll be a supportive, diversity-championing employer.
There's no one size fits all solution when it comes to choosing the ideal job board.
It's up to you to explore and find the sites that work best for your business's needs.
Don't ask which job boards are best for employers.
Ask which boards will be best for your company.
Here are eight examples to get you started.
Sink your teeth into some of the best diversity job boards in the UK. 🧛🏻‍♂️🩸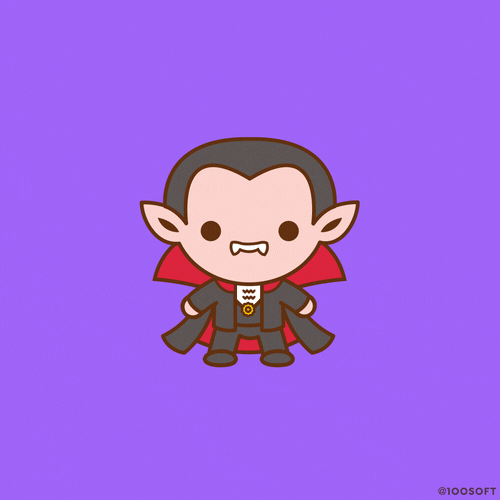 Best Diversity Job Boards in the UK 🏳️‍🌈💕
DiverseJobsMatter is dedicated to closing gaps in the recruitment pipeline.
The job board's team uses 20 years of talent acquisition to provide minority candidates with a talent platform built to be their home. 🏡
Vacancies listed on the board come from employers looking to be more inclusive and supportive of underrepresented communities.
The site welcomes 6,000 unique website visitors weekly, offering multiple pricing options for employers looking to advertise.
1. The Bronze Package 🥉

For £500, you can advertise one job for 30 days.

If you do, you'll be a featured company and the listing will be a featured job.

Applicants will be connected directly to your applicant tracking system (ATS) and client dashboard.

You'll also receive basic social media exposure.

2. The Silver Package 🥈

For £3,000, you'll be able to advertise an unlimited number of jobs over a six-month timeframe.

Your company will be featured, and so will your job.

Again, applicants will be connected to your ATS and dashboard.

At this tier, you'll receive a full social media package.

Your vacancies will even be posted to partnership networks, increasing exposure.

3. The Gold Package 🥇

For £5,000, you'll be able to advertise an unlimited number of jobs over a 12-month timeframe.

Your company and job will be featured.

Your applicants will be connected to your ATS and dashboard, you'll receive the social media package, and your vacancies will be posted to partnership networks.

4. A Custom Package 🎁

For pricing that will change dependent on the services you receive, you can craft a custom package out of any combination of the features listed above.

You'll then receive a dedicated account manager and access to an anonymised, searchable CV database.
Diversity Job Board 2: LGBT Jobs
With thousands of jobs currently live on the platform, LGBT Jobs is a job board that brings together many different opportunities from inclusive employers. 📲
If you're an equal opportunities employer, LBGT Jobs is a great place to promote a job opening.
Lots of high-profile clients advertise with LGBT Jobs, including:
Benefit Cosmetics
DHL
SEGA
Red Bull
Starbucks
Hello Fresh
Sky
NSPCC
Cats Protection
Liverpool Football Club
Regardless of your industry, LGBT Jobs is a board that you can use to successfully attract qualified candidates, assuring them of your commitment to inclusivity and workplace equality.
Diversity Job Board 3: BME Jobs
Just under 5,000 jobs are currently live on this job board.
If you're looking to attract BAME candidates, this site is a great place to start.
BME Jobs was created by the same people as LGBT Jobs.
You'll find the same high-profile equal opportunities employers advertising on LGBT Jobs are adverting here. 📢
Candidates of all backgrounds are ready and waiting for the right opportunities to be posted to the board.
Will your company be the one to post them and snap up some talent?
Diversity Job Board 4: Evenbreak
Evenbreak's job board is a place where disabled jobseekers can feel safe, supported and confident.
All roles advertised on Evenbreak come from employers who are inclusive and actively championing diversity in the workplace. 💖
According to Evenbreak, the site was created to solve two key problems.
Disabled jobseekers were struggling to figure out which employers were inclusive, and often found themselves wasting their time, applying to work for the wrong companies.
Employers were struggling, simultaneously, to attract disabled candidates.
Then, Evenbreak came along, connecting employers and candidates in a safe space.
Enactus research revealed that 82% of disabled candidates feel their biggest barrier to employment is identifying true disability-friendly workplaces.
Yet, with Evenbreak, this issue is resolved.
Evenbreak Testimonials
Employer: Priscilla Balfour, Financial Times

"At the FT we want to ensure we are creating an environment where people from diverse backgrounds can bring their authentic selves to work, feel valued and have equal opportunities to progress and develop. 

This very much includes engaging with disabled people and giving them the confidence to apply.

Advertising our vacancies on Evenbreak demonstrates in a tangible way our commitment to disability inclusion."
Employer: Carole Donaldson, John Lewis Partnership

"The John Lewis Partnership recognises the importance of attracting candidates from the widest possible sources in order to secure the range of skills and experience to supply our ever-expanding business.

Evenbreak ensures we promote our vacancies to individuals who are looking to work for a business which values the contribution each member makes to the long-term success of the business."
Candidate: Nichole Rushton, Waitrose & Partners

"Over a year ago, I was in a wheelchair from a 2015 car accident, wondering if I would ever get back to a fulfilling career.  

Thanks to Jane Hatton and Evenbreak I did, through Waitrose & Partners.

Evenbreak advertises specifically those employers that are just that bit more ready to meet the needs of people with disabilities.

Shout out to Jane, and Waitrose, because I feel I have been given my life back!"
It doesn't take a genius to guess what Investing in Women is all about.
Mothers in business often struggle to juggle the demands of parenting with the demands of a career in an industry that they love.
Sometimes women have to leave jobs they adore because employers fail to be inclusive and flexible about working hours, even for people who continually produce quality results.
Investing in Women is a job board full of flexible and part-time opportunities, seeking to fight back against this trend.
The site features job openings with family-friendly employers from across the UK. 👩‍👦👨‍👩‍👧👩‍👩‍👦‍👦
Opportunities featured on the site cover the following industries (many of which have been historically closed off to working mothers balancing responsibilities):
Banking
FinTech
Finance
Accounting
Insurance
Consulting
Legal
Real Estate
Diversity Job Board 6: Pink Jobs
Free diversity job boards for employers in the UK are a little harder to come by than less targeted free job boards.
However, Pink Jobs bucks the trend. 🌈
It's free to find an employee and is free to list a vacancy.
On the candidate's side, it's free to find a job and list a CV.
The simple, easy-to-navigate site is used across multiple countries by candidates looking for LGBT-friendly opportunities, and is currently servicing:
UK
Germany
France
Italy
Spain
Australia
USA
Canada
When LGBT+ candidates find a listing on Pink Jobs, they can feel confident that it comes from an employer that will support and champion them.
If you'd like to give LGBT+ candidates that assurance, you know where to go.
Launched in 2010 to help ex-military personnel return smoothly to civilian life, this job board is extremely popular in its niche, with over 600 registered businesses and 25,000 registered candidates.
Here are some of the key industry sectors in which opportunities are available on Ex-MilitaryCareers.com:
Engineering
IT
Recruitment
Security
Finance
FinTech
Cyber Security
Telecommunications
Oil and Gas
Aerospace
The social enterprise is operating to benefit skilled ex-forces men and women, and employers looking for talented candidates.
It's a win-win operation. 🎉
WorkInStartups is another free diversity job board and is open to job postings from UK tech start-up companies.
Posting a job on the site is free, but additional features and paid options are available to enhance the experience.
The genius of WorkInStartups is its specificity.
Want a job with a tech start-up?
You know where to go.
Want to post a job advert for your tech start-up?
You know where to go.
And who will you find at your destination?
Only each other. 👋
If you're advertising on WorkInStartups, you won't have to cut through a million unsuitable applications before finding an ideal candidate.
Creating a Job Posting for Diverse Candidates
Battling back against bias starts with your job advert.
How does it read?
Who will it attract?
Creating a job posting that appeals to candidates of all backgrounds and creates a diverse applicant pool is all about avoiding unconscious bias in the language of your recruitment.
A whopping 60% of businesses show significant male biases in their job adverts and include gender-coded language.
But how do you identify gender-coded language?
There are thousands of words that fall into this category, making it difficult to ensure your text contains no gender specific language.
Plus, you must consider other types of offensive language which might make other demographics feel unsure about your job opportunity.
Warning: Sales pitch…

That's where we come in!

AdGrader allows you to quickly uncover any bias or offensive language in your job adverts.

Plus, in a couple of clicks you can remove the offending terms and replace them with our suggested neutral synonyms.

It takes minutes.

Want to check it out? Book in for a demo and we'll show you exactly how it works.
Or, you could just keep these in mind:
Skip the jargon: no silly acronyms and industry-related jargon.
Don't assume, don't stereotype: Avoid presumptive language, such as gendered pronouns.
Design and structure your ad to be accessible: According to The British Dyslexia Association, sans-serif fonts like Arial and Calibri are best.
Include salary and benefits: Mentioning the full package will allow candidates to accurately assess their suitability for the role.
Show that you care: Demonstrate your commitment to diversity by posting on a diversity job board or using a diversity statement.
Either way, it's important to actively show that you're an inclusive employer.
Every bit of change and thought is a step in the right direction.