Despite new campaigns and legislation, gender bias in job adverts is still a real problem today.
It only takes one word or a phrase to deter the crème de la crème of talent and damage your reputation as a brand for good.
The problem is the most common mistakes are often made unconsciously.
Which makes it even more worrying.
However, instead of overthinking every job advert you write, let's get to the bottom of the problem once and for all.
With ongoing research, our AdGrader team has uncovered some eye-opening revelations about gender bias in job adverts, and I'm here to share them with you today.
(Don't worry, you can thank me later. 😉)
Contents
Gender Bias in Job Adverts: The Facts
Make no bones about it, gender bias is happening.
Are things improving? Sure.
Is everything 100% equal? Hell, no.
Today, more employers and recruiters are focusing on talent diversity and inclusion.
It's a known fact that having a balanced and diverse team brings a lot of amazing benefits.
However, there are still issues that need addressing – starting with gender bias in job adverts.
According to Adzuna's research, a staggering 60% of businesses showed significant male biases in their job adverts.
While gender bias can work both ways, said statistic does follow a common theme in many industries.
Sales, consultancy and property jobs in the UK all exhibit the highest levels of male bias, with maintenance, travel and consultancy jobs rapidly following suit.
The Gender Gap 2020 Report highlighted a few major disparities between male and female roles.
—
Here are some of the key findings:
The percentage of women in companies' board of directors stands at just 27.2% over one-fifth.
It'll take 12 years to attain gender parity in education around the world.
It'll take 95 years to close the gender pay gap in political representation.
Key takeaways:
Women are being represented more in roles that are being automated.
However, they're finding it harder to enter professions where wage growth is higher.
A prime example? The technology sector.
Women also have the ongoing problem of access to capital and support to climb the career ladder.
—
When it comes to writing job adverts, the reality is that most people simply don't know what needs to change.
And that's completely understandable.
There's no rule book – not even for recruiters.
But that isn't to say you should give up the ghost.
The following section will give you a clear snapshot of where you're going wrong and how you can improve your job adverts to make them gender-neutral.
If you can master this, you'll have a better chance of finding more top talent more quickly.
Writing Gender-Neutral Job Adverts: What to Avoid
One of the biggest blockers in the recruitment process is time.
In our experience, job adverts take around 1 hour to write.
But that's only an average.
New recruiters or junior staff could take hours as they attempt to learn the ropes.
A job advert is your movie trailer or shop window if you will.
It's a piece of marketing that can attract the right people at the right time.
So, if you make a pig's ear of it, your job ad won't be ranked very high on the best job boards or Google and it'll put those who do find it off from applying.
Besides using a winning job advert structure, the words you use can make all the difference.
This leads me to my first point…
Point ☝️ – Using Gender-Coded Language
Arguably the biggest boo-boos you can make when attempting to write a gender-neutral job advert is to use the wrong language.
I know, I know.
You're not a copywriter specialising in psychology, so how were you supposed to know?
Nevertheless, it's a problem – and one you need to start thinking about before pressing submit on any ad.
"With studies showing the use of such 'masculine' words in job ads directly discouraging female applicants and our data revealing 60% of job ads are sexist towards women by using male-biased language, UK industries need to be more conscious about language during their recruitment process.

"Gendered wording in job adverts can have the effect of supporting the gender imbalance within industries that are already perceived as being male-dominated. While it is encouraging to see a general trend towards neutral language over the past few years, several industries need to make more of an active effort to combat gender bias within their ads in order to subliminally encourage female talent."

Andrew Hunter – Co-Founder of Adzuna
It's widely believed that there are over 25,000 "problem phrases" that can cause subconscious gender biases in job adverts.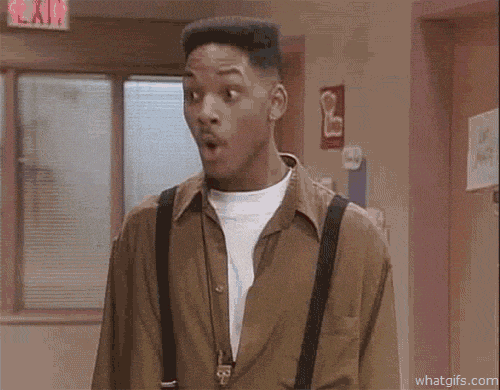 Interestingly, research from Total Jobs revealed that after analysing 76,929 job adverts over a six week period, 478,175 gender bias words were found.
That's an average of 6 male-coded or female-coded words per job advertisement!
The big problem with using gender bias language is that it can put top candidates off.
In fact, LinkedIn found that men apply 13% more often than women for jobs, partly because of the use of gender-coded language in the job advert.
When you're writing a job advert, you need to understand the rules of gender-neutral language.
As the names suggest, masculine-coded language and feminine-coded language refer to specific words that appeal to a certain sex.
Therefore, if you use just one or two masculine-coded or feminine-coded words in your job advert, you may unintentionally put candidates off.
However, avoiding all 25,000 words Textio suggested is near-on impossible.
Instead, I've kept things realistic and digestible by putting a list of words together that our team have found to have the biggest impact on the outcome of our client's job adverts.
After all, you only have around an hour (max) to write a job advert!
Point ✌️ – Setting Unrealistic Expectations
It's time to get real, Neil.
Your job advert isn't a job description or job specification.
Candidates don't want to see a gigantic list of "must-haves".
If they do, you'll put them off.
Job specifications are an ideal way to list skills, experience and educational requirements.
But as I mentioned earlier, a job advert is your shop window or movie trailer.
So, when you list every detail, including the "nice to have" qualities, it's like making a movie trailer for a high-budget blockbuster but aiming its content specifically to men aged between 10-15 years old.
You want the masses!
Yes, you want to find the best of the best.
But don't overdo it by drastically reducing your potential audience.
The key is to differentiate what you need and what you want.
It's the inclusion of the latter that will put off the masses and make candidates feel inadequate.
A Hewlett Packard report states that men will apply for a job if they meet 60% of qualifications, yet women will only apply if they feel like they meet 100% of them.
The results come down to a lack of confidence or a belief that the entire list is a requirement.
Just think of all the talented females (and males) you could be missing out on by simply failing to distinguish needs and wants. 🙈
If you or your client feels compelled to add in desirable traits, make sure you label them accordingly.
"Desirable but not vital" is a good example.
It's also worth phrasing personality requirements in the form of a task, instead of listing them as necessary traits.

For instance:

"You'll need to listen carefully and provide ongoing guidance to ensure customers are happy."
Point ☝️✌️ – Keeping Quiet
Another way to attract a diverse number of candidates is to clearly outline your commitment to building a dynamic and all-inclusive workplace.
It's amazing how many recruiters or employers forget to state the obvious in their job adverts.
You can't expect candidates to automatically know about company schemes, ambassadors and systems in place to ensure you or your client hires without prejudice.
Candidates want to know that they'll feel welcome in your culture before they bother applying.
It only takes a line or two to describe how your recruitment process works, what measures you have implemented or a few key role models within the business.
Keeping quiet is a big mistake and tells candidates – especially females – that you're not fostering a forward-thinking gender-neutral work culture.
Here's some ideas as to how you can promote gender equality in your job adverts:
1. Reference training
Mentioning training initiatives in your job advert shows a willingness to help both male and female employees grow.
2. Include a salary
Be transparent about pay by including it in your job adverts.
Whether the company has 2 employees or hundreds, candidates want to know that a business is committed to paying for skills and experience, rather than gender.
3. Add a variety of benefits
Promoting any childcare facilities and childcare vouchers you offer shows the candidate that they're dealing with a family-friendly company.
Listing maternity and paternity leave benefits can go a long way in attracting both genders too.
4. Post spotlight articles
While this doesn't include the job ad content, it does tie in with your ability to promote gender equality.
Many candidates will do their research on the company by viewing social channels.
So, make sure you or your client is posting about the strong female employees already at the company.
Spotlight interviews are an ideal example.
Back to the language you use. 🤭
Point ✌️✌️ – Using Superlative Language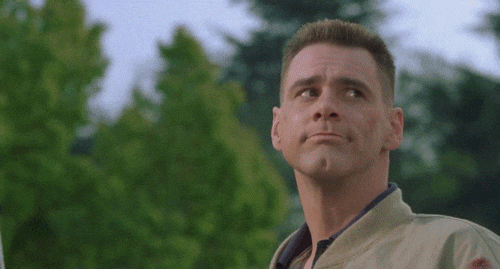 Knowing how to remove gender bias from your job adverts sometimes boils down to your tone and your expectations outlined using superlative words.
In the sense of a job advert, a "superlative" is an adjective that describes an attribute of a person or quality that is the highest of qualities in comparison to the regular word.
In layman's terms, it's using words that indicate your desire for the best.
For example, instead of using "quick", you would use "quickest".
It may seem like an innocent inclusion and a natural way of calling for the best.
However, studies have indicated that women are far less likely to brag or exaggerate their achievements than men.
It appears women are a lot more comfortable talking about the accomplishments of others, rather than their own.
"We live in a society where cultural gender norms are powerful and embedded in our history. This is no way, share or form to be blamed on women. It's just part of our culture, and it is our job to find ways to change these cultural norms."

Jessi L. Smith – Professor of Psychology at Montana State University
If you can remove superlative phrases from your job advert, you'll stand a better chance of attracting a more diverse and talented number of applicants.
Searching for textbook perfection will often leave you with a handful of arrogant professionals who truly believe they have nothing to learn.
A flawless candidate doesn't exist – regardless of what people think or say.
But a quality and humble candidate certainly does.
These modest individuals are the type of people who are willing to learn and do whatever it takes to strive for the impossibility of being flawless and perfect.
It's about being real and remembering that not everyone is a master of selling themselves.
As a rule of thumb, always avoid words and phrases like:

– Quickest

– Fastest

– Flawless

– Superb

– First-rate

– Unique

– Unrivalled

– Unparalleled

– Most talented
Final Thoughts
Hopefully, this article has given you a better idea of how to write gender-neutral job adverts.
The main thing to remember is to focus on the importance of language and how words make people feel.
It's so easy to race through a job advert without stopping and considering the bigger picture.
Every word you write should have a purpose and be used to your advantage.
With the optimum length of a job advert being 300 words, you ought to have enough time to re-draft your ad copy at least two or three times before placing it online for the world to see.
If applying this level of thinking to your job adverts is too time-consuming, it might be time to consider giving AdGrader a bash.
Our innovative SaaS platform helps you remove any bias from your advert, giving you a gender-neutral job advert in 5 minutes or less.
There's no need to dwell on every word!