With unconscious bias in recruitment on the rise, things need to change.
Every time you choose a candidate, your values, experiences and background can influence the outcome of your decisions.
There are many things in life where this could be deemed a positive.
For example, life experiences will teach you to stay away from tequila shots.
(Or at least I hope it has!)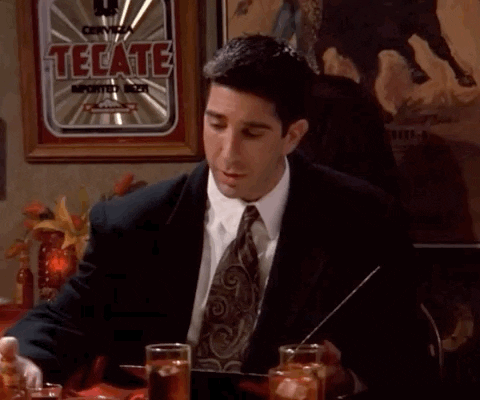 However, unconscious bias in recruitment is a totally different story.
When you draw upon your values, experiences and background, you could make unfair decisions that damage your company's reputation and wastes a lot of money.
What many people aren't aware of is that unconscious bias often starts with job adverts – especially when it comes to gender bias.
In this blog, I've compiled a comprehensive list of unconscious bias examples to avoid and a few job advert checker tools to help you start making more informed decisions during the early stages of the recruitment process.
Contents
Unconscious Bias Recruitment Statistics
– 96% of recruiters think unconscious bias in recruitment is a problem [Agency Central].

– 60% of businesses show significant male biases in their job adverts [Adzuna].

– The percentage of women in companies' board of directors stands at just 27.2% over one-fifth [Gender Gap 2020 Report].

– 51% of UK HR professionals are unknowingly biased against overweight women [HR Magazine].

– Recruiters are more inclined to hire candidates who are like themselves [Agency Central].

– Candidates with 'white' names get more responses than those with 'ethnic' names [Agency Central].

– Sometimes the time of day or temperature can impact an interviewer's judgment on a candidate [Agency Central].

– Candidates will get asked different questions to suit an agenda or justify biases [Agency Central].
Understanding Unconscious Bias in Recruitment
Before you can take any necessary steps toward overcoming unconscious bias, first you need to understand what it means and acknowledge that you may have it.
Before you can take any necessary steps toward overcoming unconscious bias, first you need to understand what it means and acknowledge that you may have it.

Thais Compoint – Author of "Success as an Inclusive Leader"
In a nutshell, unconscious bias (or implicit bias) will influence how you think and the actions you take.
You'll form a quick opinion about a situation, process or person without realising.
Throughout life, your brain will acquire knowledge from past experiences, cultures, people and scenarios.
This bank of information will naturally shape your actions.
In recruitment, unconscious bias can stop you from hiring the right person or deter top talent altogether.
Anthony Hughes, Founder and Director of Response Web Recruitment, believes that unconscious bias is one of the biggest contributors to bad hiring decisions.

He said, "Unconscious bias is having a significant effect on the hiring process for both employers and recruitment agencies.

From a very early age, we're taught the meaning and value of friendships.

The problem is this ideology is subconsciously encouraging decision-makers to choose candidates they get along with and discard their ability to do the job.

Throughout life, everyone is subjected to a certain language, ways of talking and taught various ways of doing things depending on who they surround themselves with and where they are. In recruitment and business, you bring these skills and habits into the workplace.

Changing these behaviours takes education and guidance."
A good place to start is to break down the different types of possible unconscious biases in recruitment.
For example:
Recognising these unconscious biases is one thing.
But avoiding them requires you to consciously think about every step.
This includes the job advert writing process.
I've seen many businesses come to us with no clue as to why their job adverts are missing the mark.
One area that keeps coming up is unconscious bias.
If you structure your job advert incorrectly or use the wrong words, you're unintentionally putting candidates off from applying.
With this in mind, let's cover a few areas you need to think about. 👇
9 Examples of Unconscious Bias in Job Adverts
To illustrate the extent of the problem, I've included some quick examples of unconscious bias in job adverts I've noticed since starting AdGrader.
Hopefully, this will give you a flavour of the type of things you should be looking out for when you start your next recruitment project.
Example ☝️ – Unconscious Bias in Job Ad Titles
It's not only recruitment SEO you need to think about with job titles.
Using outdated gender-coded language could impact the success of your job advert too.
Remember the days of Postman Pat…no, me neither. 🤥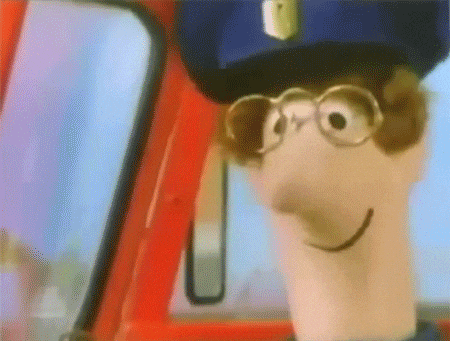 Assuming jobs are for men is very 1920.
Attitudes have changed and people have moved on.
So, make sure you avoid job titles like 'postman', 'salesman' and 'chairman'.
"Gender parity is not just good for women – it's good for societies."

Angelica Fuentes – President of Angelica Fuentes Foundation
Example ✌️ – Racial Unconscious Bias
Racism sadly still exists.
So, the worse thing you can do is to add fuel to the fire.
Diversity is an important part of the workplace.
According to research, diverse management boosts revenue by 19%, while racially diverse teams perform up to 35% better than their competitors.
Yet, it's scary how many job ads still display racial bias.
For example, there's a type of software architecture called "master/slave".
If knowledge of this is a requirement in a job role you're recruiting for, either remove it altogether or take Amazon and IBM's approach of changing it to "primary/replica".
Example ☝️✌️ – Including Too Many "Must Haves"
Another example of unconscious bias in a job advert is setting unrealistic expectations.
Hewlett Packard internal report states that men will apply for a job if they meet 60% of qualifications, yet women will only apply if they feel like they meet 100% of them.
Yep. 100%.
Take a moment to think about how many incredible female candidates you may have missed out on over the years.
As I've mentioned before, your job advert isn't a job description or job specification.
There are distinct differences.
Sure, every job will come with a substantial list of traits, skills and qualifications.
But not all of these things are essential.
You must differentiate between what's needed and what's desired.
Don't feel obliged to include every point from a job description or spec.
You must establish what core elements will help the candidate excel in the job role and sell it within 300 words.
Example ✌️✌️ – Using Gender-Coded Language
Another way of overcoming unconscious bias in job adverts is to analyse the language you use in the job ad description.
Believe it or not, certain words are scientifically proven to put off male and female candidates.
To be precise, there are around 25,000 gender-coded words to think about.
As a starting point, here are a few of the most common examples I've come across during my experiences with clients…
Example 🖐 – Parenting Unconscious Bias
Referencing "maternity leave" instantly excludes husbands, fathers and anyone who doesn't identify as a mother or father.
A more inclusive way of referencing this benefit is to use words and phrases like:
"Parenthood"
"Having a child"
"Parental time off"
Even if the role only includes time off for mothers, you should still play it safe by using "parental time off" or "parenting".
Example 🖐☝ – Disability Unconscious Bias
Some more words to add to your naughty list include:
"See"
"Speak"
"Walk"
"Type" (as in typing something)
These examples imply that the candidate should be able to type, walk, speak and see to be considered for the role.
Example 🖐✌ – Age Discrimination
Age discrimination can land you in some serious legal issues.
To put this into context, over 200 Google candidates over the age of 40 successfully sued the search engine giant for $11 million in an age discrimination lawsuit in 2019!
Google also had to train their employees and management about age bias and set up an age diversity committee.
Phrases to avoid include "digital native" and "recent graduate".
The term "digital native" suggests you're only interested in a candidate who has grown up using tech, while "recent graduate" discards those who have decided to take a gap between their studies and starting work.
Example 🖐✌☝ – Discarding Location
Choosing the wrong place to advertise a role can discard a wider demographic and prolong the recruitment process.
If you're after someone with a niche set of skills in a remote part of the country, consider advertising on industry-specific job boards and offering flexible working arrangements.
On the other hand, don't avoid including deprived areas from your job search radius.
A person's walk of life doesn't define how capable they are to do a good job.
Be open-minded.
Example 🖐✌✌ – Using Superlatives
The final example of unconscious bias comes from our previous blog on writing gender-neutral job adverts.
A superlative indicates a need to be the best.
Granted, you do want the crème de la crème.
However, in highlighting this point, you might put women off from applying.
Research revealed that females are far less likely to brag or exaggerate their achievements than males.
Words and phrases like "quickest", "fastest", "unique" and "superb" prompt candidates to claim they meet these standards, which is grossly unfair to those who don't enjoy tooting their own horns!
Job Advert Checker Tools
Feeling like this? 👇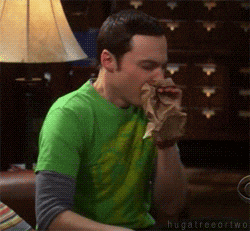 The good news is that there are many innovative job advert checker tools available to help make your life a lot easier.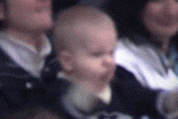 Job Advert Checker Tool #3 – AdGrader
It wouldn't be a job advert checker list without referencing AdGrader.
Our innovative platform is a great way to check for any exclusionary terms in your text.
The great thing about AdGrader is that it checks for bias in seconds and suggests neutral synonyms for you to replace any potentially offensive words or phrases with.
All you need to do is copy and paste your job advert into the editor and AdGrader does the rest for you.
Wave goodbye to unconscious bias and dwelling on every word.
You can have a fully optimised, inclusive job advert in two shakes of a lamb's tail!
Job Advert Checker Tool #1 – Gender Decoder
Gender Decoder helps you find unconscious bias in job adverts in a matter of seconds.
Simply copy and paste your content into the box and this handy job advert checker will point out any gender-bias words.
It's quick, easy and free.
The drawback is that it only checks your work based on a limited list of gender-coded phrases.
So, you may find some shortfalls in the results.
Totaljobs' gender bias decoder is also a useful tool.
Like Gender Decoder, it only checks for masculine and feminine-coded words.
Change Starts Here
There's no denying that unconscious bias is having an impact on the hiring process.
Every decision you make has the potential to exclude someone, so you must make a conscious effort to change your processes.
A big part of this will involve educating the rest of your team or department.
Remember, everyone has unique views, values, habits and experiences.
If you can map out a system or a checklist to follow, you'll start to minimise costly errors.
This should include a consistent structure, a guide on language and pointers on placement too.
Plus, getting to this point is a great sign.
Let's work to make the world a more inclusive place 🤝